UGPSC News
The latest news from the Ulster Grand Prix Supporters Club
2018 Dates Announced
Just a few weeks after another record-breaking year at the MCE Ulster Grand Prix, organisers have announced that Bike Week 2018 will take place between 5th – 11th August.
Practice sessions for the MCE UGP will take place on Wednesday 8th August and the morning of Thursday 9th August, followed by racing that afternoon and on the main race day, Saturday 11th August.
The 2018 dates are subject to formal agreement by the Motor Cycle Union of Ireland (UC) which will be confirmed at their upcoming inter centre conference.
Clerk of the Course, Noel Johnston, has also confirmed that there are some changes on the way for 2018.
Tue Sep 19 2017
MCE Ulster Grand Prix 2017
When the roads close, records are broken. Legends are born.
Have you got your tickets for the 2017 MCE Ulster Grand Prix?
Sun Jul 2 2017
2017 Ballot Results
The draw for the 2017 Ballot was made at the Annual General Meeting. The draw was made this year by Club Registrar, Menai Pinkerton, and the results are as follows:-

First - Erin Reid
Second - Sarah Rowan
Third - C Bratty

Congratulations to all of the prizewinners, who will be contacted individually.

Thank you to all who supported the Annual Ballot. The Ballot is a very important source of revenue for the club and without your support we would be unable to honour our financial input to the Ulster Grand Prix.
Wed Apr 19 2017
2017 N.I Motorcycle Festival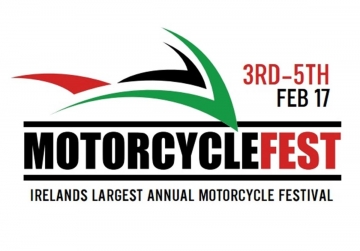 Eikon Centre, Balmoral Park @ the Maze
Don't forget to call at our stand. You can save on postage by joining or renewing your membership at the show and collect your membership pack on the day.

We look forward to seeing you there.
The 2017 N.I Motorcycle Festival will include all the top motorcycle manufacturers and dealers who will be exhibiting their latest range of road bikes, quads and motocrossers. The motocross village will be back again with all the latest motocross bikes plus motocross gear and off road motorcycle clubs with all the information on how to get involved.

On Saturday 4th and Sunday 5th, World Superbike legend and "King of the Jungle" CARL FOGARTY will make a special guest appearance. A four-time WSBK Champion, Carl is renowned for his pure road racing exploits at the North West 200, Isle of Man TT and Ulster Grand Prix and a must not miss at this year's festival.

Outside activities will include Supermoto Racing, Drifting and Stunt Shows from THE PURPLE HELMETS that will wow the crowds with full on displays and demonstrations.
For more information and opening hours and prices click HERE
Venue:
Eifon Centre
Balmoral Park
Sprucefield
Halftown Road
Lisburn
BT27 5RF
Wed Feb 1 2017
MCE UGP - Ian Hutchinson Book Signing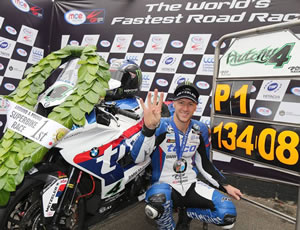 The MCE Insurance Ulster Grand Prix will host Northern Ireland's only launch of road racing star Ian Hutchinson's autobiography on Saturday 3rd December at the new Charles Hurst BMW Motorrad Showroom on the Boucher Road in Belfast.

The record-breaking Yorkshire-man who is the reigning MCE Ulster Grand Prix Man of the Meeting and one of the sport's biggest stars will be at the event to meet and greet fans and sign copies of his acclaimed new book.
Hutchy will participate in a live Q&A followed by book signings at 10.30am and again at 1.00pm.
Tue Nov 29 2016
Planning Application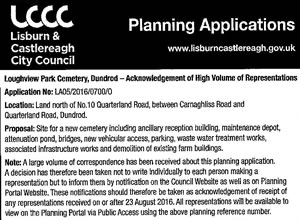 Many of you will be aware that over 3,600 letters of objection to the proposed planning application for a cemetery adjacent to Ireland's Corner, have been received by Lisburn and Castlereagh City Council, Planning Department. The Council recently placed this advertisement in the Belfast Telegraph.
See a larger version of the advertisement here
Wed Nov 23 2016
Daniel Hegarty was awarded the 2016 Sam Glass Trophy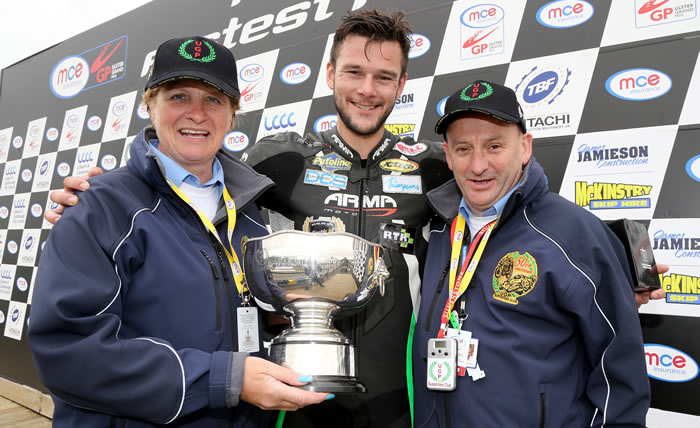 Sam Glass Trophy Presentation 2016. Daniel Hegarty was awarded the Sam Glass Trophy after becoming the highest placed newcomer in the Superbike Race at the 2016 Ulster Grand Prix.
The presentation this year was made by Secretary, Gail Baillie and Treasurer, Paul McGovern.
Photo by Stephen Davison
Mon Nov 7 2016
Dromara Destroyers Tribute Motorcycle Show 2016
Don't forget to call with us on the Ulster Grand Prix Supporters Club Stand for a chat.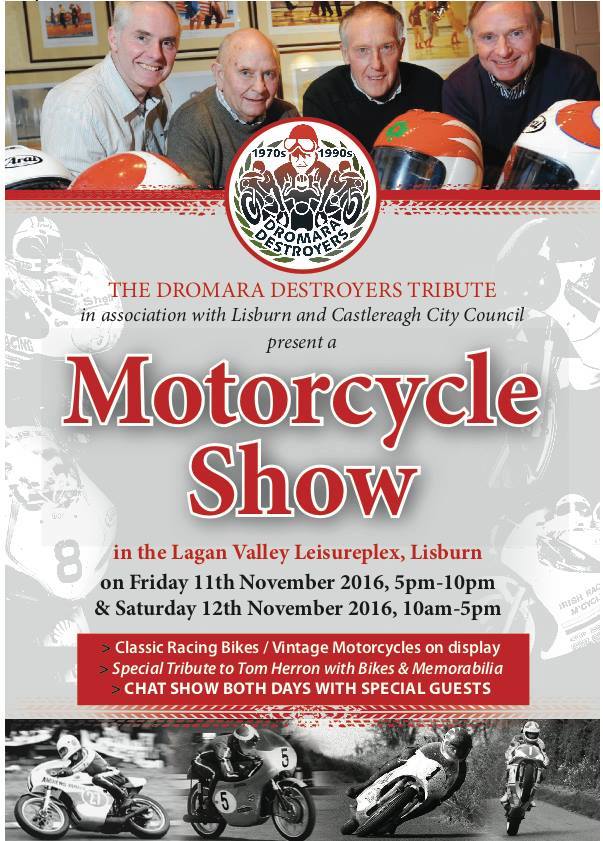 Fri Nov 4 2016
Desmond Jardin was recently awarded the British Empire Medal.
Former UGPSC Secretary and Founder Member, Desmond Jardin, was recently awarded the British Empire Medal.
To commemorate the award, UGPSC President, Bertie Bradford recently presented him with a momento on behalf of the club.
Thu Oct 20 2016
New Archive